TOP 7 INEXPENSIVE GIFTS FOR THE WOMAN WHO HAS EVERYTHING 🌹 CHEAP
These are the best inexpensive gifts for the woman who has everything ever.
Stop wondering what to get her.
Simply choose one and click on the link to buy it in seconds.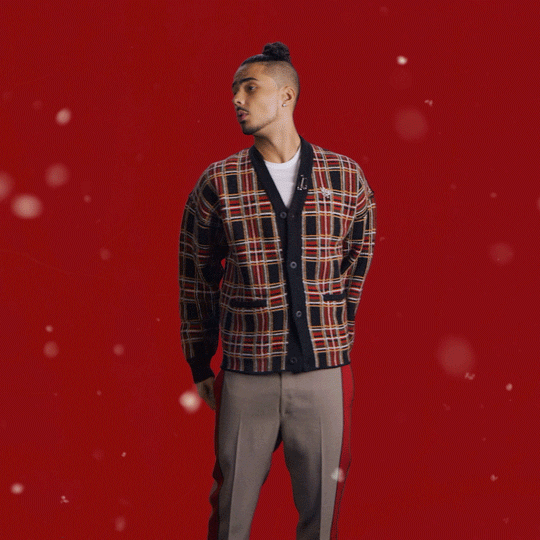 I know that finding inexpensive gifts for women is very annoying.
This is because she's got everything and needs nothing from you.
She is fabulous, elegant, and has a great sense of style.
She is thoughtful, provocative, and hard to shop for.
Getting her a gift comes with a lot of anxiety. 
What you should do is to surprise and intrigue her with these fantastic selections of gifts.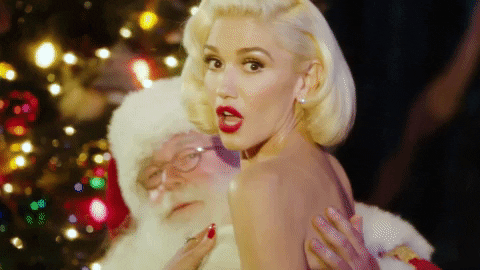 The best gifts for a woman are usually a combination of a unique and thoughtful process.
Now, I wouldn't want to get a gift that she can't find a personal attachment to.
I want to get the woman in my life gift items that feel personal, but they can't be original to the point of uselessness.
An inexpensive present could be fantastic, but that is only if your woman will genuinely appreciate it.

So it does not matter whether you are on a budget or you have the money to spend around to impress her.
So whether it's Christmas season or Valentine's Day, or maybe just a special day to do something beautiful.
I can guarantee you that you will find something on this list that is the perfect gift for that special woman. 
Without further do, let's check out the list that I have rounded off for you.
Top 7 inexpensive gifts for the woman who has everything:
1. An

 

Emily

 

– Luxury Mountain Pendant
The perfect inexpensive gift that lasts for years to come.
Try this 'Mountain Necklace,' made of genuine 925 sterling silver and gold.
The necklace symbolizes a person, going through phases and making significant progress along the way, especially through climbing a mountain.
You have to understand that women all have a particular soft spot for jewelry in general.
This is because there is something so delicate and intimate about wearing them, especially when she wears it close to her heart.
I would tell you this now, and this is one thing most people don't know about women, especially men.
Women love an original or unique piece such as an artisan styled pendant or statement necklace.
So that they can showcase them very proudly among friends.
Purchasing the 'Mountain Necklace' would be an excellent gift for a woman.
If you want to sweep her off her feet, this is a no-fail gift for that special woman who has everything.
You should consider her personal preferences and style when making your selection. 
2. Parfum (For the Fragrance Lover)
Gifting a perfume is a personal affair.
This kit has 6 different fragrances in it, so you can't go wrong.
See which one she likes the most, then simply go back and buy a 50 ml of that fragrance for her.
After all, if someone spritzes her new fragrance, she will never forget it's you who gifted her lovely scent.
As we all know, perfumes are the perfect romantic gift.
Yes, it is!
You have to understand that every woman has a unique type of fragrance that helps define her personality.
My advice is that you will not be wrong purchasing a perfume for that woman who has everything.
3. 
Neck Shoulder Back Massager with Heat
Is your lady a hard worker?
Shoulder and neck massager offers her a relaxed state.
8 kneading massage nodes provide deep massage to her tissues and muscles which give her a soothing and relaxing experience to her strained muscles whether it is due to physical strain or mental stress.
Regular use can improve the nervous system, digestive system, immune system and circulatory system functions.
Heating and kneading massage for the neck, shoulders, waist and legs to give you a comfortable experience of relaxing.

This is going to be a thoughtful at the same time inexpensive gift that work.
4. Tote Bags or Purse
Women are different in many ways.
But, you should know that one thing women have in common is their uncanny love for accessories.
Don't say I didn't tell you so!
Especially their passion for purses and bags.
Purchasing a beautiful bag for your woman is a no-fail gift for a woman.
The reason is, they can use it for just about anything.
There is nothing better than a bag.
This is the perfect gift if your lady into fashion.
5. A Basket of Spa and Aromatherapy
Now, what woman wouldn't love a little pampering?
This is because every woman would be thrilled to receive a spa gift basket, even she has everything.
So she can enjoy some time on her own because of your awesome gift.
This is the kind of gift that every woman would appreciate.
6. 
Makeup Mirror Vanity Mirror with Lights
If your lady likes making up, then go with this.
72 pieces adjustable LEDs can light the most dark and poorly lit areas in her face while making up.
The light is natural and soft, bright but not dazzling, protecting her eyes.
Easily switch the color temp between a warm glow of 3,200K and a cooler of 6,500K to see how exactly her makeup will look in various lighting situations like daytime, evening, home and office environments. 
When she uses this everyday, it's like you're in front of her eyes all the time.
7. The

 

Victoria

 

Tulip Ring
The Victoria Tulip Ring is perfect when trying to communicate Demure, Delicate, classic or Dazzling, without even opening your lips.
An advantage that jewelry have is that it's always going to be in front of her eyes.
So she's not going to feel like you don't get her anything or don't pay attention to her. 👍
Now you have to know that finding the right jewelry can sometimes be an uphill task.
However, the Victoria Tulip ring is a symbol of royalty can help you out with your indecision.
This is because the ring comes in shades of Gold and Silver.
Every woman would want to add them to her Jewelry accessories.
The ring is a perfect gift because women wear them all the time, especially on unique occasions.
I will advise you to buy the super – cool Tulip ring if you want to send messages that may never be able to come from your lips.
These Tulip Rings are very inexpensive compare to other rings, but they look very expensive though.
Closing Words
I'm sure you've already chosen one of these inexpensive gifts for the woman who has everything.
Keep in mind that any of these gifts work.
But you need to consider what kind of stuff does she collects or seeks the most.
Don't forget to let me know which one is your favorite in the comment section.