TOP 7 HEIRLOOM Gifts for DAUGHTER
The Bond between a parent and a child is one of the purest forms of love on the planet. No matter how old they grow, your daughter will always be your little girl. If you are looking for ways to make your daughter feel special and cherish your time spent together and pass it down in a memory box to generations to come, you've come to the right place.
These Top 7 Heirloom gifts for the daughters are bound to make her feel loved and celebrated in every way. Whether you are looking for a gift to rejoice the moment of her birth or looking for something noteworthy before giving her away to a charming prince, these memorable gifts are worthy of being preserved forever.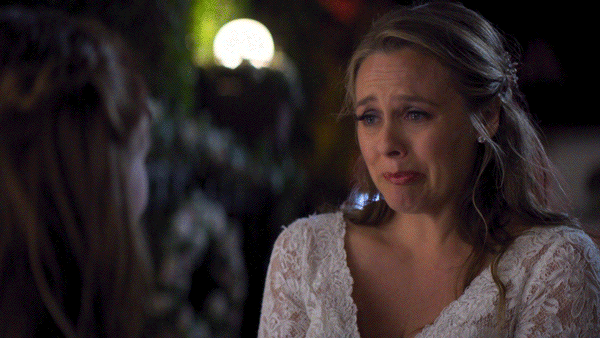 Remember, if you feel like combining these gifts with the others, feel free to do so. I know it can be hard to choose just one gift for your princess, which is why we combined a list of creative gifts for your daughter, which are great to be gifted together.
With a lot of thought put behind these unique presentations, this will be the best gift you had ever presented to the apple of your eye. Without further due, just take a stroll down the best list of heirloom gifts for daughters.
1) Jewelry
I always think an earring is the best gift you can get for someone unique just because it is that one piece of jewelry we wear every day. It is that one accessory that people notice when they look at your face. 
As they grow up, they tend to forget to treat themselves to something special at least every once in a while. Remind your girl to treat herself like the princess she is with Ryleigh. Make your gift stand out with a written letter reminding her of the sweet childhood memories, family jokes, and the little mischiefs she used to play on you as a kid.
You cannot put a price tag on some relationships, and a relationship between a daughter and her parents is among those. When you are willing to walk the extra mile for your daughter, get her a jewelry that can be passed down from generation to generation with pride and nothing less. This is the type of jewelry every girl dreams of owning. When you are a proud parent, you got to show her an affection.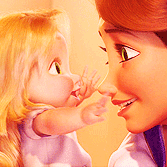 2) 
Antique Wall Mirrors
An antique wall mirror is an impeccable choice for an heirloom gift. Just like Wine, antiques turn more valuable as they turn older with time. When your daughter was just a little girl, you might remember telling her how beautiful she is, especially when little girls love looking at their reflection in the mirror. By presenting her an antique mirror, it is like handing down a book with so many stories to tell; you remind her that she is beautiful just as she is, and it is a lovely gift with an emotional meaning tied to it. 
Antique wall mirrors are a personal choice close to my heart. My great grandmother had presented a mirror to my grandmother when she married my grandfather. It is a gorgeous wooden mahogany mirror with beautiful carvings and floral designs; when my grandmother passed away, it was passed down to my mother. When I was still a little girl, I would feel like a queen every time I looked into it, staring into my reflection in that mirror. If you want to give your daughter the most significant ego boost, this is a great choice.
3) Treasure Boxes
A treasure box is a popular heirloom gift for daughters. If you have already got her jewelry, you might want to get her a treasure box with a mirror to keep all her precious valuables treasured in a box. Etsy's adorable treasure boxes are exquisite bedroom decors and will sit on her dressing table for years to come. Women of all ages widely prefer these Aesthetic boxes, for there is something magical about it. These boxes come in different sizes and shapes; choose one that instantly reminds you of your daughter's personality, for they say parents know their daughters better than anybody else.
4) Persian Carpet
This is another smart choice which increases in value in time. There's so many types of carpet you can get. But Persian carpet is the most valuable because of the quality and its special material. If she's into arts, she's gonna love this. 
5) Luxurious and Glamorous Dinner Ware
A fascinating set of Dinnerware that screams luxury is a regal choice of heirloom gifts for daughters. These Versace Dinner Wears and Luxury China dinnerware sets Look like something out of a movie scene. If your daughter is someone who loves collecting rare collectibles, getting her a dinner set is a win-win situation. These eye-catching royal pieces are certain to please special guests and excellent home decor when they are not in use.
6) Personalized Memory Book
Every parent is proud of those old stacks of photographs that tell beautiful stories about their little princess. We've got a great idea to preserve those cringe-worthy family pictures for generations. You can personalize an album and be  creative with stacking photographs and crayon arts from your daughter's childhood. Watch her laugh at those pleasant memories and cherish the happiest moments of her life
7)
Abstract Sculptures and Statues
 If your daughter is a minimalist person fond of modern arts, this is your chance to show her how much you know about her. Get her a contemporary abstract sculpture with a profound meaning. These home decors are a unique heirloom gift and preferred by people who have an appreciative eye for art. 
"Art washes away from the soul the dust of everyday life" -Pablo Picas
Phew! As we reach the end of our Top 7 list of Heirloom Gifts for daughters, I am curious to know your thoughts on these rare and creative gifts. I am sure you wouldn't have come across some of the gift ideas mentioned here in any other sites. We would love to hear which one of these gifts seemed like the perfect gift for your beloved daughter, let us know in the comments below!