TOP 7 HEIRLOOM Gifts for DAUGHTER - BE the FIRST
These heirloom gifts for daughter would make an unforgettable memory for her.
Choosing the best gifts for daughter is a very difficult thing for mothers and fathers.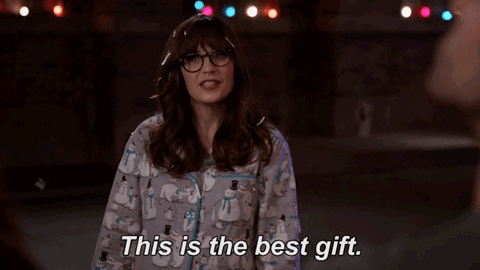 I'm a person who loves giving gifts as much as receiving them.
So you got to trust me and see which one of these gifts suites her interest the most.
I research a lot about this and find some useful ways to select the gift.
I'm sure you'll love my ideas, which I found using my own experience and expertise.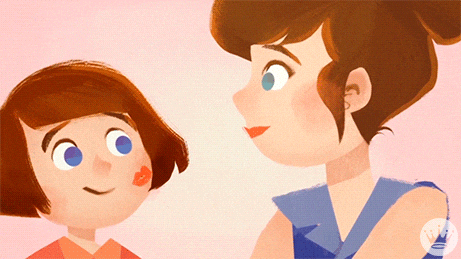 Also I am sure, you can't find more creative ideas anywhere else.
After you read about these amazing gift ideas for your daughter, you can simply click on their links to order yours quickly.
Here are the h
eirloom gifts for daughter
that I find after a long period of thinking and searching. 
Keep in mind that it's okay to give her multiple gifts.
In the end of the day you want her to always think about your pure love, right?
So feel free to mix and mach some of these together.
Does she like wearing or collecting jewelry?
Cone shaped Layla calla lily ring is unique in style and everlasting in fashion.
(CLICK ON THE PIC TO BUY IT NOW)
This is not only a simple gift.
You are giving her the faith, believe and spirituality with this unique ring.
The inspiring message behind this meaningful ring transfers from you anytime she wears it.
If you want something gorgeous that can last for generations, then this is your choice.
Kalimba The 17 Key Thumb Piano
Does she like music?
If she already knows how to play an instrument, she'll love playing this Kalimba.
If not, she'll get the hang of it in no time.
You can enjoy listening to her playing with fantastic finger piano after a while.
There is nothing quite like it.
Handmade Secret PUZZLE keepsake BOX
Girls love having a place to put their secret stuff in.
Wooden keepsake boxes are always interesting.
Looks like a beautifully finished and detailed wooden box from Poland (which it is), but there's more than meets the eye!
This box won't open if you don't know the trick.
Rotating feet unlock the box.
Japaneses Knives
Does she like cooking?
This thing is a little bit crazy, I know but girls love crazy things.
Patent Pending Design knives that focuses on ergonomics handle.
Cooking with these stunning knifes will be exciting.
It's not just something ordinary.
There's culture, technology, design and experience mixed to create such thing.
If she's interested in cooking, then with this gift, you're going to be in front of her every time she cooks.
JAW DROPPING POPPIES JEWELRY SET
Here's another great one of our h
eirloom gifts for daughter. 
We all love poppy flowers in our childhood and spend hours playing with them.
We all amuse by these flowers.
Poppy, the flower symbolizes some very deep emotions.
For many cultures, the Poppy is a symbol of:
Beauty and success
Extravagance and luxury
Restful sleep and recovery
Consolation for a loss or death in the family
Remembering the fallen of various wars and armed conflicts
A lively imagination
Messages delivered in dreams
Resurrection and eternal life
They're on 65% off today.
If she likes jewelry, then nail it.
(CLICK ON THE PIC TO BUY IT NOW)
Using this jewelry set for gifting your daughter is the best gift idea as a mother or father.
It will remind her the beautiful childhood, its happiness and purity.
When it comes to heirloom gifts, jewelry is always one of the best choices.
Because it's carry-able and usable anytime and anywhere.
And what's better than earrings to multiply the beauty of her eyes with a lot of memory behind them.
The pics are linked to the shop.
Whether you want to buy one of them or all, you need to add them to cart one by one.
Prom Dress
Every girl desire to wear an attractive prom dress to look glamorous in the crowd.
So why wouldn't that special dress come from you?
If she likes dresses, then this could be the perfect time to surprise her with a prom dress.
This is already a popular dress design.
This means she's going to get a lot of compliments whenever she wears this.
And of course she's going to mention that this is from you. :)
Porcelain Music Box
Ideal, inspiring and the most beautiful heirloom gift is porcelain material.
This box serves as an excellent conversation piece with it's song.
No battery needed for this thing.
Keep cranking the handle to play music.
It mesmerize the listener.
A music box made of this material is an innovative idea as the heirloom gift.
Closing Words
I'm sure you've chosen one of these heirloom gifts for daughter already.
Let me tell you something before you go ahead and purchase one of these.
If you like a couple of these gifts and you can get them all for her, why not?
There's nothing more important than her happiness.
Don't limit yourself to just choose one gift for her if you feel like, you can make her happier with multiple things.
These are the unique ideas that can't found anywhere else.
If you like these ideas, share them with your friends.
I'm sure it will make your choice easy and she will love and inspire by your gift.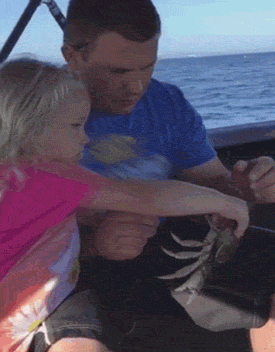 Why do we share these awesome information with you for FREE?
Because no other jewelry brand care about customers as much as we do.
Know About us really quick.