TOP 7 BRILLIANT 50TH BIRTHDAY GIFT IDEAS FOR SISTER
Let me show you the best 50th birthday gift ideas for sister today.
Your lovely sister's turning to her 50th and you want to celebrate it with a bad ass gift, right?👩‍🦰
Your sister is hitting a new and important milestone in her life.
Why not surprise her with some of the prettiest yet practical birthday gifts?
We've discovered the top 7 most-loved and useful items which you must know about.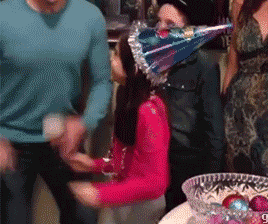 Stick until the end, because I'm going to tell you which one I gifted to my sister on her 50th birthday plus a cool old school song. 🎶
I'm sure you'll find these brilliant 50th birthday gift ideas for sister.
Here're the top seven unforgettable gifts for surprising your sister.
1. Running Shoes
Comfy shoes are always an amazing idea!
Running shoes would give her an active energy that she can carry. And that came from you. What would be a better opportunity to make a big place in her heart and mind  than this?
Plus they come in this light pink color, which is irresistible in itself.
2. Five Stone Station Bracelet
This one can do wonders for those who seriously wanna say thanks for something to their sisters but don't know how!
This can work for you for a decade. Then it becomes a sweet and pleasant long lasting memory.
Five stone bracelet for her five loving decades of life. 
Suggestions:
Jordyn from Leyloon,  Peoplesjewellers,  Walmart
3. Bad-ass Kitchen Knives
 I know this one is unusual but work with big sound.
If she likes cooking then don't think twice about some bad-ass kitchen knives.
Suggestions:
4. Books
You should know better what books she reads.
but this time it's a different type.
Get her a box of the books you think she'd love.
Imagine her sitting and going through them weeks after weeks and after weeks. 
The goal is not just give her a book. The goal is to fill her book shelves and her time with your gift of wisdom.
Suggestions:
Amazon Bookstore, Betterworldbooks and Abebooks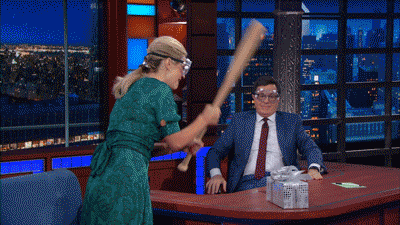 5. Massage Gun
 This one is a killer one too I know.
As my other suggestions the massage gun is a very strategic gift. She's gonna owe you one for this. 💆‍♀️
6. A Dinner Night out
Take her to the restaurant she always wanted to go but she never did. 
 Call them and reserve a good and special service just for her and your family.
Have the cake and everything personalized for her. Get her a perfume or something spice things up. Don't forget to get somebody to take pics. 😀
7. Cozy Sleepwear
Get her a fancy shiny one if she likes shiny things.
Get something that's made out of cotton or something natural if she likes comfortable clothing.
Closing Words
Here's the old school song that I said earlier.
Well, you've probably found which one of these 50th birthday gift ideas for sister is going to work the best for you.
Your sister is in her 50th and you should know which one of these ideas makes her happier the most.
Since you've gone through them all, I'm going to give you a tip which doubles the effectiveness of the gift.
Also in that moment you're going to touch her heart, I promise.
This trick always works regardless of her being older or younger.
Because it's going to come from your heart.
Simply before she unwraps the gift, thank her for one particular thing that you learned from her.
And the effect of that thing on your life.
Here's what I said to my sister:
"I want you to know that I've always been proud of having you as my sister.
You've always been my role model on being a real support for my kids."
Check this short video out and get inspired in some birthday wishes for her birthday night.
Wish you guys good luck.
Don't forget to let me know which gift idea is your favorite in the comment section.