TOP 7 BRILLIANT 50TH BIRTHDAY GIFT IDEAS FOR SISTER
Let me show you the best 50th birthday gift ideas for sister today.
Your lovely sister's turning to her 50th and you want to celebrate it with a bad ass gift, right?👩‍🦰
Your sister is hitting a new and important milestone in her life.
Why not surprise her with some of the prettiest yet practical birthday gifts?
We've discovered the top 7 most-loved and useful items which you must know about.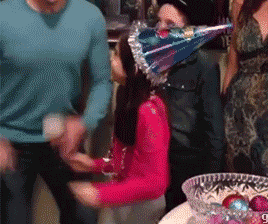 Stick until the end, because I'm going to tell you which one I gifted to my sister on her 50th birthday plus a cool old school song. 🎶
I'm sure you'll find these brilliant 50th birthday gift ideas for sister.
Here're the top seven unforgettable gifts for surprising your sister.
1. Comfy sneakers
Comfy shoes are always an amazing idea!
Running around and doing errands can become tough once you reach a certain age.
Your sister will love these for morning walks, when walking out the dog, or when grocery shopping!
Plus they come in this light pink color, which is irresistible in itself.
2. Abigail - The Feminine Ring
This floral ring is actually Diphylleia in Latin - which is a special kind of flower.
It has white petals which turn translucent when it rains.
This amazing five petal ring is one of the top 50th birthday gift ideas for sister.
(CLICK ON THE PIC TO BUY IT NOW)
After it dries down the flower reverts back to white color.
This is quite unique since it has the power to change, and so does your sister!
Let her know that her new milestone is powerful and that she should embrace it.
Let this flower ring remind her of what she's achieved thus far, and what adventures are ahead.
3. Coffee machine
Who doesn't love to wake up and get their caffeine boost in the morning?
I know I do.
A coffee machine will come in handy since it will give her more power and clarity to do things right off the bat.
She can also choose between 2 coffee options: regular or bold, depending on her morning mood.
4. Motivational book
Why not get her a motivational book?
This one by Lauren Graham ''In conclusion, don't worry about it'' says already quite enough.
The whole point of the book is reflecting on your childhood and growing up.
It will make her realize how much she's achieved thus far in a very funny and relatable way.
My suggestion:
Grit: The Power of Passion and Perseverance

 

The Power of Positive Thinking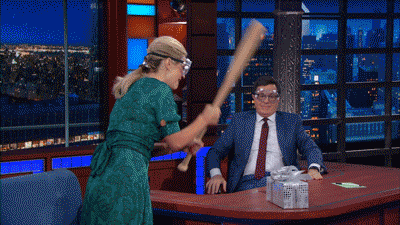 5. Clip-on reading light
Once she is in a bed with her motivational book you could also surprise her with this clip-on light.
It has LED lights which will allow her to turn it on at any given time.
This little tool is also flexible and has adjustable brightness, ideal for the plane, train, car rides, or unfortunate power outage.
6. Unique Everyday Necklace
If you want to enjoy seeing your own gift for a long time, then the best gift is the one that she's gonna wear it around her neck everyday! 👍
There're two options that you can choose from.
The first one is a little cute bird with five leaf olive branch pendant that because of the unique design stand in an eye catching way. 🌿
(CLICK ON THE PIC TO BUY IT NOW)
If she always goes with unique stuff, then you'll nail it with this necklace.
This necklace elegantly and uniquely make this birthday unforgettable.
The second necklace is suitable for an energetic and powerful sister. 
Showing off her strength and energy is possible in a fraction of second with this Five Sided Summer Sunshine necklace. 🔅
This necklace would catch her eye because it symbolize her personality.
The secret advantage about gifting a necklace is that you can't go wrong with the size. 😀
7. Cozy sleepwear
Make sure she enjoys her days off as cozy as possible.
Get her a robe in which she can walk the dog out, water the plants, and enjoy her lounging around the house.
Get something that's made out of 100% cotton and is ideal for comfy wear.
something that comes in a feminine color like purple or pink.
Closing Words
Here's the old school song that I said earlier.
All right, as I promised I'm going to share with you what gift impressed my sister on her birthday.
It was Abigail, the feminine ring. 😊
Well, you've probably found which one of these 50th birthday gift ideas for sister is going to work the best for you.
Your sister is in her 50th and you should know which one of these ideas makes her happier the most.
Since you've gone through them all, I'm going to give you a tip which doubles the effectiveness of the gift.
Also in that moment you're going to touch her heart, I promise.
This trick always works regardless of her being older or younger.
Because it's going to come from your heart.
Simply before she unwraps the gift, thank her for one particular thing that you learned from her.
And the effect of that thing on your life.
Here's what I said to my sister:
"I want you to know that I've always been proud of having you as my sister.
You've always been my role model on being a real support for my kids."
Check this short video out and get inspired in some birthday wishes for her birthday night.
Wish you guys good luck.
Don't forget to let me know which gift idea is your favorite in the comment section.