Top 7 BIRTHDAY GIFTS for 50 YEAR OLD WOMAN
These are the best birthday gifts for 50 year old woman. 👩‍🦰
Because not every gift could make a 50 year old woman happy, I researched and came up with these amazing gifts that work.
Just pick one of these and buy it quickly.
I bet her eyes will lit up just like a 5-year old kid seeing candy.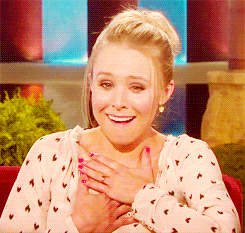 I am not sure if it is for your mother, aunt, wife, sister, or a friend.
Yet, I am sure the list of gifts I am going to share with you will make it the best ever birthday for her.
"50 is the new 40"!
This is the latest buzzword that is doing rounds these days.
Well, actually it holds true for many women.
Grace, charm, and beauty of a woman mature like an old wine.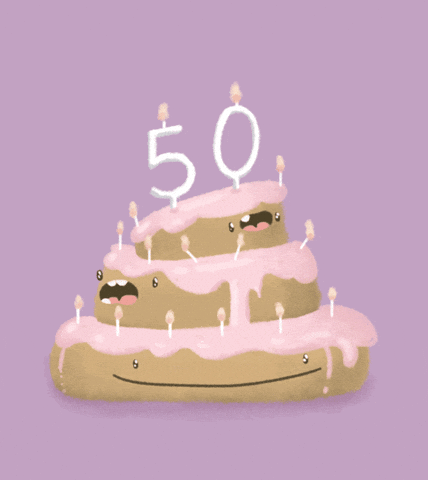 Both traditional and online gift outlets stock many gift items, and try to sell those.
But, think wisely.
So, just hang on to go through the list that's coming up.
Here is the list of the top 7 birthday gifts for 50 year old woman that would bring glitter in her eyes: 
Geometric Purses or Wallets:
A handbag or purse is necessary for a woman as she can keep her small belongings in it.
No matter how old she is, this style will make every woman want it.
On top of that, a quality handbag adds up to her style quotient.
Gift her a handbag that she can boast about while going out for shopping or hanging out with friends.
Elizabeth - The Pendant of love:
Jewelry always works.
It's a smart gift because it lasts for a long time, so can remind her of your love and attention.
The charming Elizabeth 18 k gold-plated pendant is a work of beauty.
(CLICK ON THE PIC TO BUY IT NOW)
The pendant has a native hummingbird symbol in it, which manifests love, miracle, and positivity.
This lovely yet simple pendant can go with any outfit.
It will make her look elegant, classy, and charismatic.
A killer Dress:
It is never easy to pick a dress for a woman.
It is because a woman goes through many biological changes over the years.
Particularly, weight gain can make her conscious.
Observe the way she dresses up, colors she wear, and of course know the size to getting the most out of this option.
If you can't figure it out all, ask any other female member of the family.
The thoughtful gift - A Kindle: 
Does she like reading of any kind?
A Kindle is a perfect companion as it lists thousands of e-books.
With this glare-free display she reads like real paper even in bright sunlight.
This will be awesome because she'll appreciate you because of gifting her the source of knowledge.
And of course, your gift is going to be in front of her eyes all the time.
Crazy Massage Chair:
This is a smart one.
Because you gift her comfort.
The massage chair utilizes innovative 2D/3D Finger Pressure Shiatsu, Rolling, Air compression, Vibration and Heat functions to provide you an omni comfortable massage to soothe muscles and ease tension like a spa massage.
A massage chair can give her time to relax.
She can use it to get a massage, recline to read books or just take a nap.
Mckenzie - Eye catching Bracelet:
One big advantage about this gift is that you can't choose the wrong size.
The "White Woodland Blossom" or the "Skeleton Flower" in the bracelet has a mystique charm.
If she's into fashion and stuff, then go with this eye catching bracelet. 
(CLICK ON THE PIC TO BUY IT NOW)
This gorgeous bracelet is not just an ordinary bracelet.
It has meaning and purpose behind it.
Because this icy flower represents change and transformation.
Your lady just passed half century years of age.
This amazing transformation bracelet will mach this time of her life with her new appearance and look.
My personal experience says women like wearing matching jewelry.
For example, if she already has a set of necklace, and earrings, gift her a bracelet.
It will be an icing on the cake for her while attending weddings or parties.
Smart Fitness Tracker:
This can be another excellent gift idea.
If the lady is into a health regimen, a fitness tracker can help achieve her health goals.
All-day Fitness Tracking: Accurately records your activity data such as: steps taken, distance traveled, calories burned, minutes active, heart rate monitoring,  sleep tracking and her weekly/monthly accumulative data.
She can also see your fitness targets at a glance allowing you to easily control your rhythm of exercise, helping you to adjust and make her exercise as effective as possible.
Conclusion

I hope now you know what're the best birthday gifts for 50 year old woman.
Explore these gifts and don't hesitate to choose multiple items that are most suitable for that special day.
Any of the listed gifts will have a surprise element in itself.
On top of it, she will appreciate your genuine thought and effort to make her feel special.
It will be one of those precious memories that she will cherish for years. 
Comment bellow your thoughts and let us know which one would you go with.