TOP 5 STUNNING JEWELRY FOR WOMAN'S 50TH BIRTHDAY
These are the best jewelry for woman's 50th birthday. 
You have a special woman in your life who loves jewelry right?
And you're thinking birthday gift for her 50th birthday?
Usually woman love to own various kinds of jewelry that has special meaning to it.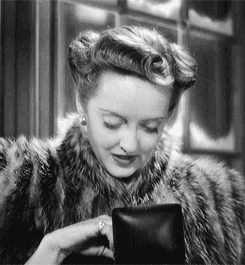 When there is a story behind an inanimate object, it becomes a keepsake for years to come.
 Jewelry is a woman's best friend.
Especially elderly women love to treasure them.
They do it to pass it onto their future generation later.
So gifting a sentimental piece of jewelry on her birthday would be very apt and thoughtful. 
All women enjoy jewelry.
When they get something relatable it becomes more precious.
So you need to strike the balance between,
I have made things easy for you.
You do not have to browse everything and search for the perfect gift for her.
Below are 5 jewelry for woman's 50th birthday that can be very meaningful for her if you keep her personality in mind.
You're guaranteed that she'll never forget what you bought her on her 50th birthday.
 *ALL PICS ARE CLICKABLE & LINKED TO SHOPS TO BUY RIGHT NOW*
Very first thing on the list is these gorgeous earrings which represents life.
It has the symbols of leaves which stands for growth, and change in life.
The butterfly is a representation of liveliness, playfulness and joys.
If she enjoys gardening then it would be even more special for her to wear.
These earrings can remind her for the countless changes she has undergone for years.
It can be a strong reminder of the little joyous things in life.
To top that all, these earrings are one of a kind. 
Next in line is this amazing ring with leaves and dew drop on it.
This ring symbolizes a lot of things.
The leaf on the ring is a representation of life, growth and fertility.
Dew drops but represent holiness, purity and spirituality.
This ring can be a strong reminder for her to be more spiritual.
It can be a reminder for her to appreciate the innocence of the universe.
This ring is quite unique too and would complement any outfit. 
This pendant with Monstera leaf is a great choice for any 50 year old woman.
The leaf stands for honoring the elders.
The leaf is also symbolic of long life.
The leaf has a very summer and lively vibe to it.
This pendant can say how much respect you have for her.
It can also mean that you wish her a long life ahead too.
Apart from carrying sentimental value the pendant has gorgeous features as well.
It is light and easy to wear on a daily basis. 
Here's another great jewelry for woman's 50th birthday that she'll love.
For a woman with unique taste these earrings are spot on!
these earrings have an artistic vibe to it.
The butterfly earrings are a representation of the life and playfulness.
They are also advocates of endurance, hope and change.
A 50 year old woman must have lived a life of endurance.
These earrings can be a present to honor her endurance for all those years.
It can be a reminder to be hopeful in life and accept the changes that comes ahead. 
Another perfect jewelry gift for her is this Ginkgo's leaf pendant.
It represents longevity.
Ginkgo tree lives for a thousand years.
This very Ginkgo leaf pendant can undertone the message that you want her to live long.
It also represents endurance.
This pendant can also say you appreciate her patience she has shown all her life.
The pendant can bring her closer to nature and connect with her spiritual side.
When she wears the pendant, it can inspire vitality.
She would feel age is another number and the soul and spirit matters more. 
Closing words
Buying jewelry for woman's 50th birthday is not an easy task.
She already has so many jewelry pieces in her wardrobe.
What you gift her has to be special and meaningful.
It cannot be anything random and boring.
It has to be something that can connect the two of you. 
I hope I have made your jewelry buying experience easy.
If you think the article helped you, do not forget to share it with others.
Don't forget to let me know which one is your favorite in the comments.