TOP 5 JEWELRY FOR NEW MOM FROM HUSBAND
You may have heard this phrase over and over, but being a mom is not a piece of cake. It takes so much will power, dedication, sacrifices, and endless sleepless nights. If your woman recently gave birth to your child or is due soon, she only deserves to be pampered with your love and comfort.
Pregnancy and Postnatal hormones do crazy things to a woman's body, so it is only natural if she has been feeling a little insecure lately. As a husband and the father of your child, you may start looking for ways to make her feel happy and beautiful with gifts. The best gift you can present to your wife that comes after your love is jewelry.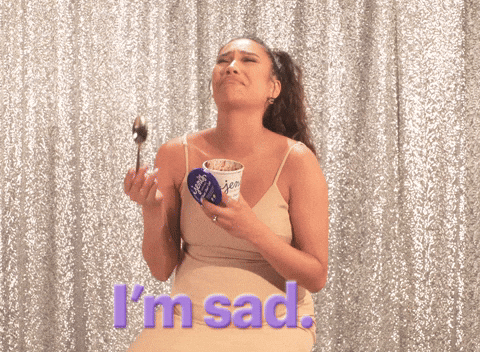 Jewelry is something that has the power to make a woman feel like a goddess and it is something she can cherish forever as you both watch your little prince or princess grow. 
Coming up with jewelry ideas for a new mother can be a little tricky, especially when looking for something with a personal meaning.
Jewelry is a way to express what you cannot communicate with words, words are essential, but the action is more so, especially if that action becomes a token. So we have chosen some of the best pieces of jewelry you can present to your wife, who is bearing your child or has recently given birth to one.
1) Initial Letter Pendant Necklace or Three Stone Necklace
A necklace bearing your child's initial letter is a classic gift you can present to a new mom. The connection between a mother and a child is like no other; the perfect way to make her happy and feel the magical bond of motherhood is to get her this necklace. Brooklyn features a 14k rose gold round floating pendant with bead set moissanite and a cable chain. This dainty jewelry is excellent for every day and will get compliments from everyone. 

"After 13 years of prayer, tears, and patience, I finally gave birth to my only child Cathy. It was the happiest I felt in years, and my daughter meant the world to me. She had her dad's blue eyes and my blond hair, and she was the prettiest little girl god had saved for me. When we were discharged from the hospital and walked into the baby nursery, My husband Will had a gift for me inside Cathy's crib. When I opened the box, there was this beautiful necklace with a C on it, and it was cute as a button. Every time I wear it, I get questions about it, and I love it so dearly."
-Bianca
Leyloon Initial Letter Pendant Necklace

Brooklyn

 
 2) Mom Tag Necklace
New moms are mostly excited to be called a mom; if this is not your first child, you would have noticed how excited your wife gets the first time she gets called a "mom'. To make the significant moment in your lives where you both welcome a newborn into the world, get your wife a mom tag necklace that she would be proud to show off. 
"I got home late that day, and when I was driving back home, I noticed 24 missed calls from my wife. I panicked and called her back, she seemed calm, but I could catch the slight "I have something to tell you' tone in her voice. Of course, she didn't say it out loud; she just asked me when I will be getting home. I said I am on my way, and we hung up. When I got home, she was sitting for me at the poach; she kissed me, and we both walked into the house. She helped me out of my blazer, and I was impatient to know what was going on. When I asked her, she pulled out a pregnancy test from the drawer and showed it to me, and it said, "pregnant." I remember that moment how my priorities shifted, and all that mattered to me was my wife and our child. I ordered a necklace that said "mom," She got me a bracelet that said "dad." We proudly wear it so we can show our child how proud we are to be his/her parents."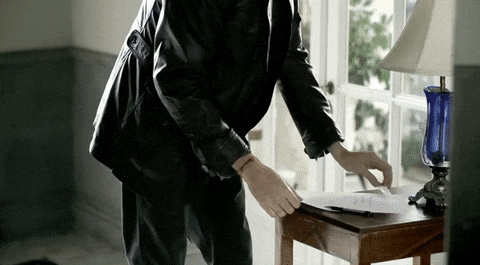 3) Baby Footprint Necklace
 "When our baby boy was born, I couldn't stop looking at his tiny handsome face, the little tiny feet took up all the space in our hearts, and within those huge blue eyes lied our entire world"
- Hailey. K-
When you welcome a baby into your home, rule 101; make them feel loved. Those tiny ticking miracles can sense the energy you throw. Spoil your wife with an adorable baby feet necklace she would love with all her heart. You can either get it customized with your baby's actual footprint or get a cute foot shape pendant.
4) Mama Bear Bracelet
A mama bear has the strongest instincts when it comes to protecting her kids. If you are proud of her strength and unwinking courage, you should get her a mama bear bracelet to appreciate the love, she has for your child.
5) Three Stone Earrings or Three Engraved Ring 
You're becoming three. 😍
"When I found out I was going to be a dad, I was excited, happy but scared. I felt scared because I was doubting myself if I would make a good dad to my child. All those doubts cleared away as I saw my wife going through labor. She was clenching my hands tight and I witnessed her go through hell, yet she remained strong. As our little daughter came into the world and wrapped her tiny wrinkly finger around my pinky; I promised to myself that I am going to be the best dad she could ask for. I presented my wife with a three stone necklace to celebrate the birth of our little angel and she loved it."
Celebrating the birth of your child must feel like fireworks and sparkles, and everything words cannot describe. When you are lost for words to thank your wife for bearing your child for ten whole months. 
Consider that if it's your fourth or fifth child, then the right jewelry should have that many stones or rings.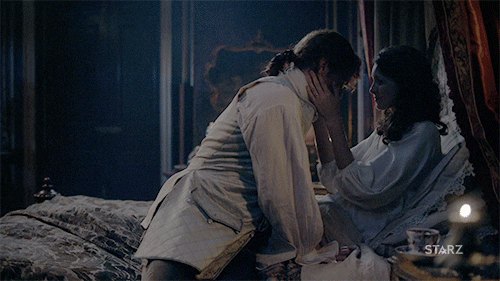 We hope you found the right jewelry gift for your wife, congratulations on being a dad!. We would love to hear your thoughts about this article in the comments below. Whatever you choose, make sure your child will be proud of your choice in the future. 👍