Top 7 GIFTS that REPRESENT STRENGTH for HER
If you want to know what gifts represent strength for her then don't miss out on these thoughtful gifts. 💪
Perhaps you have someone close to you going through a rough patch and you want to give a lending hand.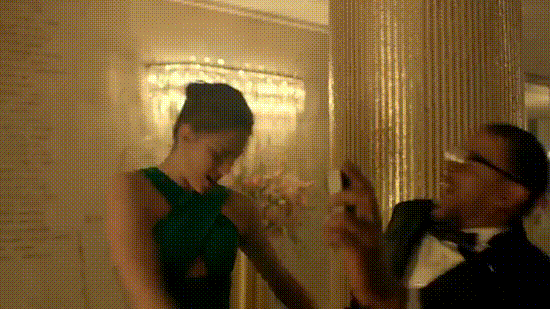 If you want to help out someone who is facing life's turbulence due to a mishap, it is the inner strength that can help the person overcome that trying phase. 
In a situation like this, a gift can lift the mood. 
I am sure any of these gifts will cheer the person up and help her get over the grim situation.
Go through them and find out which one would work the best for you.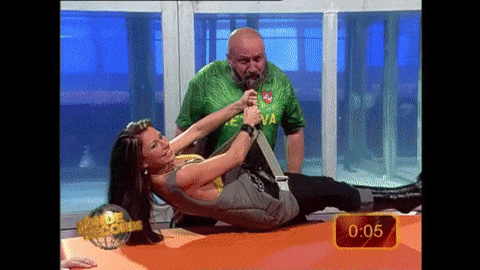 Top 7 gifts that represent strength for her:
1. Inspirational Books
This is my personal favorite, and that is why I put it in No.1 of this list. 
An inspirational book is a thoughtful gift that can give courage during life's journey.
I would recall the times when my family was going through a tough phase.
It seemed like an unending spiral of sorrow.
I used to stay depressed most of the time.  
Then this happened....
One day a friend I used to hang out with handed over a small paperback book to me and said, "Just read it."
I saw it was a book by a famous Indian spiritual leader.
The book was about humanity and the power of mind.
Despite being an avid reader, I was not interested in reading anything.
I was in no mood because our family was in a rut.
I kept it on my study table, and it was there for two days. 
On the third day, I was sitting in my bed and was feeling low as usual.
Then I picked the book and read a few lines.
The words were so strong and powerful that they stirred me up to the core.
I started devouring the words, and each of them ran fresh energy through my veins. 
That book turned things around for me.
It gave me inner strength and hope to overcome any obstacle.
And I did overcome it.
Rather we did.
I still have that book – torn in places and shabby, but I always keep it.
If you know a near or dear one, who needs words of wisdom to get back to his/her feet, gift an inspirational book.
It may prove to be a life-changing moment for the person.
It could be a "Chicken Soup for the Soul' or anything similar with persuasive words.
There are plenty of such books around. 
Be the rainbow in someone's dark sky.
Here's my suggestions:
Shark Tales by Barbara Corcoran.
Grit: The Power of Passion and Perseverance by Angela Duckworth.

The Moment of Lift by Melinda Gates.
2. DIY Wall Art
If you're into making stuff, then make her something special that comes from your heart.
A wall art with a strength or courage statement to her would be unique.
A creative art with a positive quotation will boost her morale. 
Here's one of my favorite ones: 
Words like these can mean a lot to someone, especially when the chips are down. 

3. Bear Sculpture
The bear symbol represents strength, family, vitality, courage and health.
The bear is a thoughtful creature, independent and apparently distant, has little need for fellowship and is self-contained and strong-willed.
This gift could be a spark in her mind if she really likes this kind of art.
4. Presley - Ginkgo earrings: 
Does she like woods and nature?
Ginkgo is the oldest surviving species of tree known to exist, with a botanical history spanning more than 200 million years.
This demonstration of resilience, combined with its antiquity, has granted the tree many symbolic meanings throughout the world.
It has become a symbol of strength, hope and peace for many.
The unbelievable thing about this kind of tree is that after the atomic bomb in Hiroshima, over 170 of them have survived.
And they're still alive today.
Here's an article about that, if you're interested to learn more.
So what a great opportunity for you to let her know of possibilities and her inner strengths.
These unique earrings will remind her how strong she is, whenever she looks at the mirror.
5. Power Thought Cards
Power thought cards come with affirmative statements. 
The theory of the law of attraction works on affirmation. 
It is never easy to stay positive in the face of adversity.
Power thought cards could restore the positive attitude.
It is because repeated affirmation instills in the belief system.
Restoring the belief is the first step that pushes people to take on life's challenges.
Be the Good Samaritan and handover some cards to someone you know and help her set out for a new beginning.
6. Avery - Ant Pendant
Does she love cute animals?
If yes, then she's going to love this one.
Avery is another meaningful gift representing strength that can help turn things around.
The pendant has a gold-plated ant embossed in it.
The ant represents strength, diligence, unity, patience, willpower, and other traits.  
Even though an ant is small, it has incredible strength to achieve its goals.
This amazing animal moves things that are way bigger than her physical size.
And never gives up until it's done the way she wants it to be.
Here's her message:
"Sometimes things just don't go the way you want.
If you don't give up on trying and pushing from different ways, you'll eventually make things happen.
Maybe your problem is that you just don't know what's the way to overcome the obstacle.
Focus on possibility and positivity.
Maybe you're just one step away from the solution."
If you want to tell her that she can make things happen no matter how big, then this is going to be the best gift.
7. inspiring T-shirt
If you're still not sure what works or not then check these amazing designs out.
You probably know what color she likes the most.
Each of these amazing designs come in different colors and signs.
They're really cool and they work for sure.
I mean it....
Closing Words
If she's the best, then do your best for her.
If she's so close to you and you can afford buying her multiple things of what I listed above to really inspire her, then just do it.
What could be more exciting than multiple gifts from you at the same time for her?
If she needs you now, do it now.
Because later might be late.
When life throws a challenge, all we need is the strength to get on with it.
A strength gift is a nice way to show a person your love and support.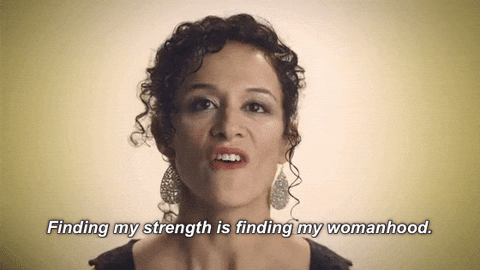 Before buying any of these items, be it a jewelry piece or power thought cards, understand the symbols, designs, and the underlying message of those items.
Let me know which one is your favorite in the comment section...