TOP 7 BEST ANNIVERSARY GIFTS FOR WIFE YOU'RE UNHEARD OF 💑
Are you looking for the best anniversary gift for your lovely wife?
Not knowing what gift to get her is so annoying.
That's why I'm here with these crazy ideas to make you feel proud on that special day. ✌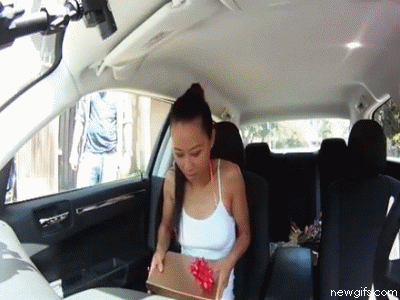 An anniversary is the time when your wife deserves your company.
Also, a perfect gift is the desire of every woman. 


Many people are curious, what can be the gift that she loves the most.
Also, what she can expect from you on wedding anniversary. 



I faced the same problems in the past and come up with the ideas that are best suitable for everyone. 


It makes your relationship stronger.
I tried it and the results are impressive.
So why don't you give it a try for this anniversary. 


I am sure, you will see the beautiful shine on her face.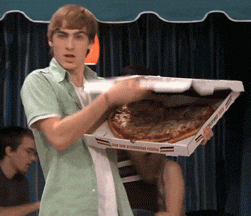 These are the best anniversary gifts for wife.
If you are one of those, who are looking for these amazing ideas.
I am sure, you will like these ideas and cannot find any better idea from anywhere. 


So let's come to these ideas without wasting time. 
Andrea Cranberry Earrings
Your love to your wife is infinite.
Every day you find her new.
I've chosen this because Cranberries are the symbol of strong relationships.
(CLICK ON THE PIC TO BUY IT NOW)
On your special day, gift her a pair of Andrea cranberries earring.
Like this evergreen fruitful plant your love for her become more intense.
Your wife feels fresh like these red cranberries when she wear an adorable ear accessory.
Romantic crystal Glass
On a romantic candle light dinner with a gift of a crystal glass.
You can make the anniversary romantic and elegant. 

Women love crystals and a gift like this from their loved one can make her more joyful.
Romantic Date on Yacht
Nothing is better than spending some romantic hours on a yacht.
Sharing your romantic side with your beloved. 
If you have time for the planning must go for it and it will be your most memorable anniversary.
Elizabeth Hummingbird Pendant
A pendant with two birds sitting alone on a tree branch, shows your feelings.
(CLICK ON THE PIC TO BUY IT NOW)
Your love and affection for your partner. 
Surprise your lady with a pretty Elizabeth Hummingbird pendant. 


Must have Makeup Palette
Every woman wants to look beautiful and for this reason a makeup palette the perfect gift.
She always admires your idea to choose a makeup palette of her favorite brand.
Personalized Anniversary Journal
A lot of women complain that their husbands do not give them proper time.
Even on their wedding anniversary. 

Personalized journal with special lines or poetry for her can resolve her grievances. 

Also including the memorable pictures in it, can make the anniversary more romantic.
Leather handbags
Women love shopping and Handbags are always their requirements. 

On this day a stylish leather bag can make her happy. 
It is a great experience for people who presented a leather bag to their wife on the wedding anniversary.
Closing Words

After getting these ideas about top 7 best anniversary gifts for wife, I'm sure you find which one suits her.
Now make the perfect choice among these 7 ideas, according to your desire.
Also, what you think she is dreaming to get from you on this special anniversary.
Don't forget to let me know which one is your favorite in the comment section.