IS SILVER OR GOLD JEWELRY MORE STUNNING FOR YOUR SKIN TONE? 🌟
Are you confused to pick silver or gold jewelry?
Nothing is worst than buying a piece of jewelry that doesn't feel stunning on you.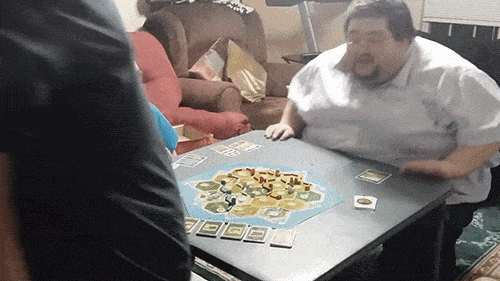 Let's brake it down & see how to choose the right jewelry for your skin tone.
It is a common tradition that when you buy jewelry, you only consider style and preferences.
But considering your skin tone is important too . 
This is because, jewelry sits close to your skin.
It is also something that can draw a lot of attention.
Jewelry accentuates your beauty, just the way make-up does.
Has it ever occurred to you that your friend's silver or gold sits on them better than on you?
Does it sparkle more on them than on you?
Yet you bought the same jewelry elements?
This is more complicated when purchasing your jewelry online where you are not in a position to try them on.
This is because their silver or gold necklace matches perfectly with their skin undertone. 
Knowing which metal glows better on your skin will help you make a confident ultimate choice .
In this article, I am going to show you what you need to consider before choosing that precious gem.

WHAT'S MY SKIN TONE?
Are you confusing skin color and skin tone?
Don't worry because you are not alone.
Many people do not see the difference between the phenomena, but there is ! 
Your skin color (overtone) is that color you were born with.
This can change or be changed.
Changes can be caused by factors such as bleaching or harsh sunlight. 
On the other hand, your skin tone is the permanent pigmentation that is permanent.
This can be easily traced back to one's biological makeup or ethnicity.

Are there types of Skin Tones?
Yes there are! 
When it comes to buying jewelry the types of skin tones can be fixed into three broad categories:
Cool Skin Tones

Neutral Skin Tones

Warm Skin Tones
Let us understand each one of these types.
This will help you answer this nagging question, 'do you think gold or silver looks best on me?'
- Warm Skin Tones
It is agreed that there are no clear-cut rules determining what type of skin tone you have.
But here are a few clues that can guide you.
You have green veins on your wrist.

Your skin tans easily and rarely burns.

You have brown, green or hazel eyes and brown, red or black hair.
If you are warm-toned, gold jewelry will fit you the most. 
- Cool Skin Tones
There are those who have cool skin undertones.
You can easily identify these if you check the following characteristics.
You have blue veins on your wrist.

You struggle to tan and your skin burns easily.

You have blue or green eyes and blonde, brown or black hair.
You should avoid yellowish foundations and jewelry.
This is because they make your skin look sallower.
The good news is, silver is best suited for you! 
Cool tones work well with bright colors with some shadows.
So antique silver will make you look cute too.
- Neutral Skin Tones
You have veins blue and green veins

Your skin tans or is burnt when exposed to the sun
You tend to look better in jewelry that is neither overly yellow nor pink.
You can choose a combination of both.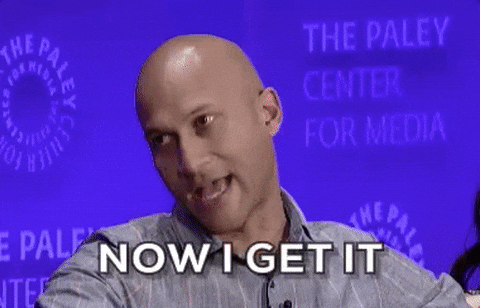 USEFUL TIPS ON CHOOSING THE RIGHT JEWELRY FOR YOUR SKIN TONE
⦁
FAIR SKIN WITH RED UNDERTONES:
 Stay clear of rose gold as it will accentuate the pink undertone in your skin
 Silver looks so fresh on a very pale skin, especially those who also have pale or blonde hair.
⦁
FAIR WITH PALE UNDERTONES:
The 18kt gold on very pale skin is not very good. Instead, go for 9kt or 14kt gold or white gold to keep very fair skin looking radiant and not pasty. 
Silver also is very striking on very pale skin tones.
⦁
LIGHTLY TANNED, OLIVE OR MEDITERRANEAN SKIN:
If you have this, your selection of jewelry will not be cumbersome . As luck would have it, you can wear almost any metal and jewel and have it look flattering.
⦁
ARABIC, FAIR AFRICAN AND DARK AFRICAN SKIN:
Lucky you – any metal (Jewelry) will look striking. But silver can get a bit lost on darker skin, especially in the form of fine jewelry. 
Gold really comes into its own though on darker skin tones.
⦁
SOUTH-EAST ASIAN SKIN:
I love classic gold on Asian skin. Rose gold also brings out a softness to this skin tone.
Generally speaking, I would advise that jewelry you choose should make you feel special, unique and beautiful.
Thus, a special piece will always radiate beauty from the wearer no matter what the metal is. 
The rule of thumb is put on jewelry that is contrasting to your skin tone.
Dull skin tones will glow if you have bright colored jewelry.
It took me ages to prepare this guide for you.
If you enjoyed or learned anything from it please feel free to share this article.