How long does it take to pick out an engagement ring?
Well, if you are looking for a black and white answer to this, there's not one! 😏 How long does it take to pick out an engagement ring is pretty much up to you, really. It takes as long as it does.
The process can however be simplified if you define your steps before you even ring the research bells. If you have ever been to therapy or for that matter watched Lucifer 👺(the season, duh), you must be familiar with prioritizing your life technique. I am going to tell you how this very technique can help you pick out your engagement ring. Dive in. 🏄
1.   🥤Time to pump some education juice🥤
Your first priority should be to get familiar with the Gods and Goddesses of engagement rings.✨ If you always have had some interest in jewelry then you might already know the 4 Cs of diamonds and different gemstones.
Apart from these you need to get familiar with silver, gold or platinum metal bands. If you are a quick learner and especially love to explore new things, this educational tour won't take you any longer than 2-3 days.
Knowing all of this can only help you narrow down your choice towards the best engagement ring fitting your relationship.  🌟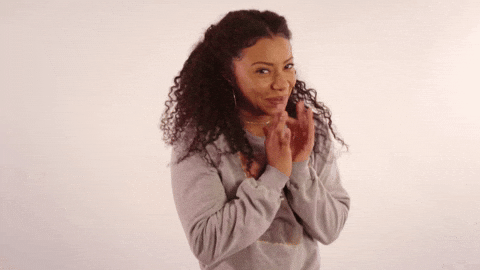 2.   ✨The all-knowing boyfriend mode on✨
Let me ask you a question, do you know the difference between "wine" and "garnet" shades of lipstick? Or do you just tell her that, "Honey, the red lipstick was made for you!" Well this might work with the lip shades but it can't work with your engagement ring.
You have to be thorough at looking for clues about what she likes in jewelry. Is she always drooling over white gold rings or loves the subtle platinum hues? Does diamond bring sparkle in her eyes or some other gemstone vibes with her? ✨
With step 1 done, you will be easily able to tell what's what. See, how priorities do the magic?! 😏 This shouldn't take you any more than 1 week to pull off the detective mode!
3.   ✨Activate your online browsing gear ✨
And the research quest continues! Now that you know what is what and what she likes, it's time to get the browsing party started!
Let's say she has quite a collection of white gold jewlery, you start there. Her Instagram was oozing out with diamonds and famous diamond rings, bingo! 🥂
Start browsing online different rings that different stores are offering. You can even check out their customer service to be more confident.
I would say if you are not in a rush, don't rush! 👉 Take your time. Do your research. See what setting brings out the most timeless appeal and then go ahead. This can easily take up to 1-2 weeks, if you are not in a rush. But then again it depends on you totally!
4.   🧾Narrow down the options🧾
Everything noted, research done, know what she wants - it's time to narrow things down. By the time you reach this point, you will be now familiar with everything that goes around the jewelry realm.💡
If you feel that a custom made ring is your best option, then you narrow down the stores who are known to be best at it! 
My suggestion, join Reddit, go crazy on Medium and blend in the community. You will meet SO many other people to help you land at the perfect choice from all fronts. Broadly, this shouldn't take you more than 2-3 days.
5.   🛍️ Trust your choice and BUY 🛍️
Like I said in the start, there's no hard and fast rule here. How long does it take to pick out an engagement ring really depends on individual preferences.
As soon as you find an engagement ring that clicks you right away or vibes with you, trust your choice and make the purchase. 😎
✨Let's hear it from Mike✨
It took Mike 3 weeks to find his dream engagement ring for Beth! Although he didn't start with a specific timeline in his mind.
He says he found many people online, some of them said to buy the ring that catches your attention the most when you enter the store. Some even told him to take at least 1 to 3 months time (I know right!) to buy the ring. 💍
What did Mike do? How did he come to 3 weeks?
Well he followed the exact same path, more or less, I shared with you above!
Beth was usually wearing white gold and yellow gold rings so that was a head scratcher for him.
He eventually made his way through by ordering a custom made two-tone engagement ring. His research and browsing paid off at the end revealing that 2 tone e-rings exist. Beth adores it, absolutely!
What's sexier than the ring? His thoughtfulness, attention to details and ability to decode her preferences! 😉 Just what every girl wants! ♥️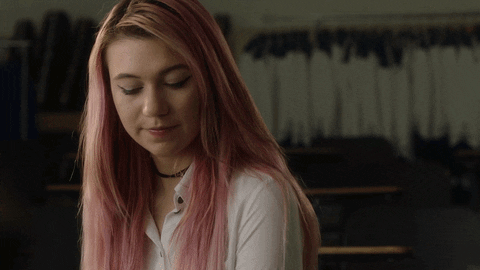 References: Estate diamond jewelry, braunschweiger